Products
Happi Coconut Milk Powder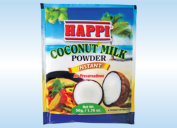 Happi Coconut Milk Powder is a product of Malaysia. It is a high quality product at an unbeatable price and will make a great addition to your kitchen. Use it in all-time Trinidadian meal favorites like Pelau and Callaloo.
Happi Evaporated Milk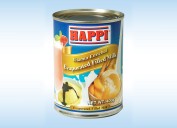 Happi Evaporated Milk is vitamin-enriched and has a rich and smooth consistency. It tastes great in favourite Trini delicacies such as coconut ice cream and sweet rice.
Happi Light Tuna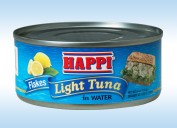 Happi Light Tuna are available in both flakes and chunks and are of the highest quality. Try it in Trini recipes such as tuna filling for your puff pastries or tuna salads and sandwiches.
Happi Condensed Milk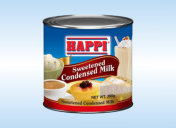 Happi Sweetened Condensed Milk has a creamy consistency that pours smoothly into your cakes, sweets and teas. Unlike other watery brands, it has a thick and even texture that is delicious to the taste. Be sure to pick up this other quality item at your nearest supermarket!
Happi Red Beans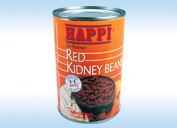 Happi Red Kidney Beans are a treat for the family. It is bright red in colour with a rich and smooth texture and is delicious to consume. Happi Rice and Happi Red Beans makes for an all-time favourite Trini meal. Try it!
Happi Macaroni Pack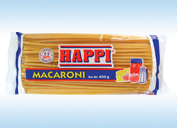 Happi Macaroni is made from 100% semolina and is golden in colour. It cooks perfectly and remains firm when boiled. Great for Trini macaroni pie!
Happi Corn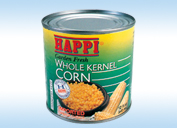 Happi Corn is a favorite with all ages and gender. It is vacuum packed and maintains its fresh flavor at all times. A product of Canada, the quality is undeniably the best.
Happi Baked Bean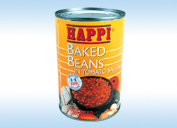 Happi Baked Beans are a must-have in any kitchen. It makes for a quick meal for the busy mother or for the young Executive on the go. It tastes great alone or with any other side dish.
Happi Granulated Sugar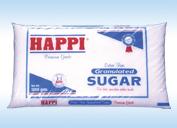 Happi Granulated Sugar is an imported premium, quick and evenly dissolving pure cane sugar; a 100% natural simple carbohydrate. Perfect for sprinkling, baking and hot and cold drinks.
Happi Powdered Milk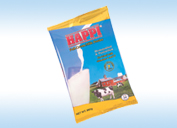 Happi Powdered Milk is exclusively imported from Ireland maintaining unmatchable consistency and the highest quality. It contains all 21 standard amino acids, the building blocks of proteins and is high in soluble vitamins and minerals.
Welcome
- Sign Up in your account
If you are a new visitor in our website, please
register to get access to unique information.
Register